The Certificate Program has officially launched!
Improve patient care and strengthen your commitment to clinical excellence with an all-new CE program from the Association of Pediatric Gastroenterology and Nutrition Nurses (APGNN), in partnership with the Society of Pediatric Nurses (SPN). Available as an education bundle or a-la-carte learning modules, the evidence-based program is customizable to fit the educational goals of pediatric nurses, nurse practitioners, physician assistants, psychologists, dietitians, and other healthcare professionals.
Thirteen learning modules available, focusing on a wide range of Pediatric GI topics
Completion of the program will award the participant a "Certificate in Pediatric Gastroenterology, Hepatology, and Nutrition Nursing"

***Please note: The Certificate will be sent by email from SPN within 1 month of completion***

Certificate is valid for five years to ensure content is updated per medical guidelines. A renewal process will be available to keep the certificate current.
Also available to purchase as individual modules with CE credit, allowing the participant to pick and choose topics of interest
Pediatric Learning Modules Available:
Abdominal Pain                                                                                                   
Allergic Conditions of the GI Tract                                                                  
Celiac Disease                                                                                                  
Constipation                                                                                                    
Diarrhea                                                                                                             
Disorders of Gut-Brain Interaction (Functional GI Disorders)                         
Enteral Tubes 
Gastroesophageal Reflux
Inflammatory Bowel Disease
Introduction to Live Disease
Malnutrition
Obesity and Non-Alcoholic Fatty Liver Disease (NAFLD)
Vomiting
Benefits of the Pediatric Gastroenterology Nursing Assessment-Based Certificate Program
Flexible, self-paced, interactive format
Assessment-Based certificate ensures rigor and comprehension of key concepts through validated post-test
Content developed by nursing subject-matter-experts and reviewed by physician colleagues
Educational Investment: Similarly priced to the cost of attending a national meeting without the expense of travel and lodging
Purchase of the entire bundle provides 18.5 CEs and 1.75 pharmacology hours
Nursing & Advanced Practice Provider Benefits
Excellent resource for new-to-GI nurses and advanced practice providers
Seasoned nurses/APPs who may subspecialize in one area can review updated guidelines to maintain well-rounded knowledge in all aspects of pediatric gastroenterology
Supports advancement of clinical ladders, while meeting required CE credits for licensure
Organization & Hospital Benefits
Comprehensive, evidence-based onboarding program for nurses that meets national standards
Curated resources for APGNN Members and program participants
Improved quality of care within division as well as support of clinical ladder and Magnet Recognition
Physician Benefits
Nurses will have an increased baseline knowledge as they triage patient concerns and manage interim-visit care for patients
Fosters a sense of clinical inquiry and opportunity for improved collaboration between team members
Care teams (i.e. - social work, psychology, nutrition, residents) working with a specific GI population can gain deeper understanding of the medical presentation, thus improving care for patients
Continuing Education & Pricing
Continuing Education
Total Continuing Education (CE) Credits: 18.5
Total Pharmacology Hours: 1.75
Pricing Options
APGNN & SPN Members

Individual Module pricing: $25
Bundle pricing: $275

NASPGHAN & Council for Pediatric Nutrition Professionals (CPNP) Members

Individual Module pricing: $30
Bundle pricing: $300

Non-Members

Individual Module pricing: $35
Bundle pricing: $350

Organizational Discount

3-5 bundles: 5% discount
6-9 bundles: 10% discount
10-14 bundles: 15% discount
15+ bundles: 20% discount
To view discount codes, please log into the APGNN Member Center.
If you have any questions, please email President Elizabeth Burch 
Registration
Registration and purchasing options are facilitated through the Society of Pediatric Nurses (SPN) online education center. To purchase, you must create a free guest profile, which will allow you to purchase individual modules or the entire certificate program.  
Be sure to add you APGNN, SPN, NASPGHAN, or CPNP code at checkout
​Organizational Discount:

An organization may purchase bundles for specific individuals or can purchase the bundles to be assigned to a future participant. Please click here for more information.  

SPN will obtain the names and email addresses of the intended participants to activate their account to access the certificate program. 
If an organization has yet to identify the specific participant(s), SPN will provide one-time-use discount codes that can be given to the future participant(s) for registration. 
The individual discount codes are valid for one year; the participant has 9 months to complete the certificate program once the account is activated. 
The organizational discount will be applied to the base price linked to the specific purchaser's affiliation. For example:

Nurse manager who is an APGNN Member: $275/bundle 
Division Chief who is a NASPGHAN Member: $300/bundle
Organizational representative who is a Non-Member: $350/bundle 

The Society of Pediatric Nurses (SPN) will work with your organization directly to apply this discount. Please contact SPN at info@pedsnurses.org for more information!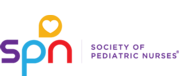 Financial support provided by Nutricia,  Nestle Nutrition Institute, and Abbott.