APGNN Board and Committee Chairs
President
---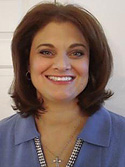 Teresa Carroll, MSN, RN, APRN
Pediatric Gastroenterology & Nutrition Associates
3196 S. Maryland Parkway #309
Las Vegas, NV 89109
Tel: (702) 791-0477
Fax: (702) 791-6831
Email: trcarroll500@gmail.com
21 yrs Pediatric Nursing. Graduate of UNLV 1996, SUNY Stonybrook 2002, working as APRN in Peds GI 2002 – Present, member of APGNN since 2003, Membership Chair 2010
I'm honored and excited to be the next APGNN President.  My background is solely in Pediatric Nursing since graduating from UNLV in 1996, then getting my PNP from SUNY Stonybrook in 2002, and going straight into Peds GI from there.  I have now been working in Peds GI private practice for 15yrs doing a little bit of everything.  I joined APGNN in 2003 and enjoyed my time with Membership since 2005. As much as I love caring for "little butts and guts," my favorite job is being a mom to my 13yr old daughter.  
Past President
---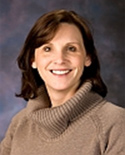 Amy Donegan MSN, RN, APN
Pediatric Gastroenterology
Nationwide Children's Hospital
700 Children's Drive
Columbus Ohio 43205
Tel: (614) 722-3402
Fax: (614) 722-3454
Email: amy.donegan@nationwidechildrens.org
I have worked as a nurse practitioner in the GI department at Nationwide Children's Hospital for 17 years.  While I have had a variety of roles within the division, my primary focus for the past 10 years has been caring for patients with Inflammatory Bowel Disease in both the inpatient and outpatient setting.  We have a large practice with 23 Gastroenterologists, 9 fellows, and 6 APN's which has allowed me the ability to specialize in this one area.  I became a member of APGNN over a decade ago and remain a member because this is the only nursing organization in the country that allows me to network and learn from other Pediatric GI nurses.  This has substantially improved my clinical skills and knowledge with regards to the care of the pediatric GI population.  One thing you may not know about me… I have 3 kids that are very involved in volleyball, so between club, school, and college games I feel I am never too far away from a volleyball court!   And, while it may be super loud, it is never cold like those crazy early spring soccer games – so glad they changed to indoor sports!
President Elect
---
Elizabeth Burch RN, CPNP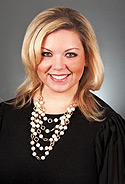 Division of Gastroenterology, Hepatology and Nutrition
Boston Children's Hospital
300 Longwood Avenue
Boston, MA 02115
Tel: (617) 355-6055
Fax: (617) 730-0495
Email: elizabeth.burch@childrens.harvard.edu
I am a Certified Pediatric Nurse Practitioner at Boston Children's Hospital within the Motility and Functional Gastrointestinal Disorders Center, and I am the Clinical Coordinator for the Multidisciplinary Functional Abdominal Pain Program. I care for patients with complex motility and aerodigestive disorders, with an interest in pain-predominant functional GI disorders and program development. Prior to my work at Boston Children's Hospital, I was a registered nurse on the Pediatric & Small Bowel Transplant Unit at Georgetown University Hospital, followed by a nurse practitioner in Pediatric Gastroenterology with an emphasis on the Inflammatory Bowel Disease population. I have been a member of APGNN since 2012 and contributed to the Social Media and Program Planning committees. I have also served as the Chair for the Patient & Family Education Committee from 2017-2019. My professional joy comes from building relationships with people – families, patients, and colleagues. As President Elect, my aim is to increase collaboration among members and to promote and advocate for the nursing role in the field of Pediatric Gastroenterology.
Treasurer/Secretary
---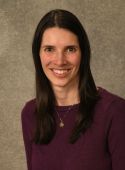 Kerry Z.  Reed, RN, MS, CPNP
Pediatric Nurse Practitioner
Digestive Health Institute
Children's Hospital Colorado
13123 E 16th Avenue
Aurora, CO 80045
Tel: (720) 777-2801
Fax:( 720) 777-7277
Email: Kerry.Reed@childrenscolorado.org
I have been practicing in outpatient GI for over 12 years. I have worked at Children's Hospital Colorado in the Digestive Health Institute for 10 of those years and previously worked as an NP in Pediatric Gastroenterology at NYU Langone Medical Center in NYC. As an RN I worked for 5 years on a general pediatric floor at NYU Langone Medical Center. In my current role as an NP, I see general GI patients in our outpatient clinics. I am also very involved in our Intestinal Rehabilitation Program, seeing patients in clinic and on the inpatient service as a consultant.
Within the DHI, I have held the leadership position of Lead Advanced Practice Provider (APP) for the DHI since 2016. In this role I support the APPs in our department with hiring, onboarding, mentoring, scope of practice, and continuing education. I was one of the Tri-Chairs for the Advanced Practice (AP) Council at Children's Hospital Colorado in which I collaborated with the other chairs to set annual APP goals, represent the voice of APPs in various work locations, determine agenda items, and present at the AP Council Quarterly meetings. I stepped down from this position in early 2021 after 2 years and have remained on the council as one the AP Council Members. In 2019, I attended a 2 day Clinical Leadership Development Program to help improve my leadership knowledge and ability. 
I have been an APGNN member since early 2010. I previously served as the chair for the Clinical Practice Committee for 3 years (2014-2016). This was a wonderful experience that provided both personal and professional fulfillment and I have enjoyed being back on the board as Secretary/Treasurer. 
Media
---
Whitney Gray, MSN, RN, FNP-C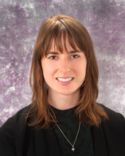 Pediatric Gastroenterology, Hepatology and Nutrition
UPMC Children's Hospital of Pittsburgh
4401 Penn Avenue
Pittsburgh, PA 15224
Tel: (412) 692-5180
Email: whitney.gray@chp.edu
I am a board certified family nurse practitioner and have been in practice for 4 years with prior experience as an RN. I have two Bachelors' of Science degrees, in Nursing from George Washington University and in Human Biology, Health and Society from Cornell University.  I received my Masters of Science in Nursing at George Washington University. I have been at UPMC Children's Hospital of Pittsburgh for 6 years. I have been involved in APGNN since 2016 and with the Media Committee since 2017.  I specialize in inflammatory bowel diseases and am actively involved in the Crohn's and Colitis Foundation through the National Scientific Advisory Committee as well as Improve Care Now. I am passionate about doing my best to provide care for patients with inflammatory bowel diseases and promoting for the role of nurses/APPs in the field. In my spare time, I enjoy traveling and being outside. 
Program
---
Sharon Perry, MSN, RN, CPNP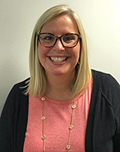 Pediatric Gastroenterology and Nutrition
Rainbow Babies and Children's Hospital
11100 Euclid Ave, mail stop RBC 6004
Cleveland, OH 44106
Tel: (216) 844-1765
Fax: (216) 844-8750
Email: sharon.perry@uhhospitals.org
I am a board certified Pediatric Nurse Practitioner and have worked at Rainbow Babies and Children's Hospital for 19 years. I have spent 15 of the last 19 years working in pediatric GI, first as a RN and as a NP since 2014. I see a variety of patients but my primary focus is on patients with Inflammatory Bowel Disease. I am also our center's Quality Improvement Coordinator for Improve Care Now. I have been a member of APGNN since 2012 and a member of the Media Committee since 2015. I served as the Media Chair from 2016 until now where I and excited about the role of Program chair. I am also very involved with my local chapter of the Crohn's and Colitis Foundation, having organized our Spin for Crohn's and Colitis for the first time in 2019! I am fortunate to be a part of an organization that fosters novice GI nurses and celebrates the careers of the experienced GI nurse. In my spare time I love to go to sporting events (Go Bucks!!), hang out at the pool with a good book and play with my dog, Finn. 
Patient and Professional Education
---
Katie Ross Rowell, MSN, RN, FNP-BC


Pediatric Gastroenterology and Nutrition
Medstar Georgetown University
4200 Wisconsin Ave, Floor 4
Washington DC, 20016
Tel: (216) 243-3558
Fax: (877) 680-5504
Email: kathryn.rowell@medstar.net
I am a board certified Family Nurse Practitioner working at Medstar Georgetown University Hospital in the Pediatric Gastroenterology & Nutrition Clinic. I have worked here as a provider for nearly 4 years treating patients aged 0-21 years that are experiencing abdominal pain, celiac disease, inflammatory bowel disease, functional GI disorders, failure to thrive, reflux and any other gastroenterology complaint. Prior to my role as a nurse practitioner I worked as a small bowel and liver transplant nurse at Georgetown Hospital for 5 years. During that time, I also served as interim transplant nurse educator for 6 months.
I have been a member of APGNN since 2015. I am passionate about educating my patients and parents about their health, encouraging self-management and helping them be an integral part of their care. During my time as a Nurse Practitioner in Pediatric Gastroenterology at Georgetown, I have created and updated many of our patient handouts/informational guides to improve the child and parent's understanding of their diagnosis, treatment, and prognosis. I am always looking for a "better way" and methods to expand knowledge about one's health and wellness.
Clinical Practice
---
Rhys David, NP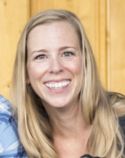 Gastroenterology, Hepatology, and Nutrition
Rady Children's Hospital- San Diego
Medical Office Building, Second Floor, South
3030 Children's Way
San Diego, CA 92123
Tel: (858) 966-4003
Fax: (858) 966-7791
Email: rdavid@rchsd.org
I am a Certified Pediatric Nurse Practitioner working at Rady Children's Hospital in San Diego, California in Pediatric Gastroenterology. I graduated from Vanderbilt University with my Master's in 2011.   I have been with Rady since 2009, first in the Neonatal Intensive Care Unit as an RN and then in Gastroenterology for the past 9 years as an NP.   I currently care for patients with all manner of gastrointestinal disorders  and  specialize in management of complex gastrostomy tube dependent patients, and also in patients needing enema maintenance regimens.  I also help triage urgent referrals for the Division, take outside NICU consults, and am on the Ethics Committee as a consultant for the hospital.   I am looking forward to getting to know the members of APGNN and to be involved with the Clinical Practice Committee. 
Research 
---
Sara Fidanza, MS, RN, CNS-BC, CPNP-PC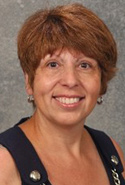 Digestive Health Institute
Children's Hospital Colorado
13123 E16th Avenue, B290
Aurora, CO 80045
Phone: (720) 777-2747
Fax: (720) 777-7277
Email: Sara.Fidanza@childrenscolorado.org 
Although I am a board certified Pediatric Nurse Practitioner, I have been employed as a Clinical Nurse Specialist (CNS) in the Digestive Health Institute (DHI) of Children's Hospital Colorado for the past 34 years.  The DHI is a very busy practice, with 39 providers and 11 fellows who provide service to patients in more than a seven state region, with network of care clinics throughout Colorado and Montana.  In my role as CNS, I have provided leadership in the development of clinical programs to improve the care of children with Short Bowel Syndrome (Intestinal Rehabilitation), Nutrition Support and Inflammatory Bowel Disease.  Over the years, I have transitioned from inpatient to outpatient care with focus directed at population management and care coordination across the continuum.  In addition, I provide organizational leadership, consultation and education in the areas of: enteral and parenteral access devices; homecare interface; EBP, QI and research; evaluation of new products and recommendations for innovations in care.  Accomplishments include multiple abstracts, posters, national speaking, publications and I have coauthored a chapter in two nursing pathophysiology books.  I also have received a Nightingale Award nomination and a 2012 Women of Distinction Award from CCF, a 2016 Daisy award and two Children's Hospital Colorado Nursing Excellence awards in 2013 and 2018.  I have been involved with APGNN for over a decade and in the past was a member of ASPEN (nutrition support certification) and an elected official for the local chapter, CSPEN.   My passion is to provider leadership and mentorship of GI nurses focusing on EBP, QI, Research and Innovation.
Membership
---
Donna Garner, RN MS CPNP


Pediatric Nurse Practitioner
Texas Children's Liver Center
6701 Fannin CCC 1010.00
Houston, TX 77030
Tel: (832) 822-4009
Email: dkgarner@texaschildrens.org
I have worked as a nurse practitioner in the Department of Gastroenterology, Hepatology and Nutrition at Texas Children's Hospital/ Baylor College of Medicine for the past 11 years.  Prior to that I worked as a Pediatric Nurse in the Pediatric ICU at Texas Children's Hospital for 5 years.  My primary focus has been caring for pre and post liver transplant patients as well as children with fatty liver disease.   We have a large practice with 39 GI/Hepatology attending's, 9 fellows, 1 advanced transplant hepatology fellow, and 4 APRNs, which has allowed me to specialize in this area.  I have also always been actively involved in our research protocols.  I have been on the Clinical Practice Committee in APGNN for the last 3 years.  During this time, I have networked and helped to develop teaching modules for new nurses/providers while also improving my own knowledge at the same time.  I have 3 children who are actively involved in Cub Scouts, swimming, tennis, and soccer.