APGNN Board and Committee Chairs
President
---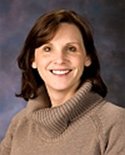 Amy Donegan RN, MS, APN
Pediatric Gastroenterology
Nationwide Children's Hospital
700 Children's Drive
Columbus Ohio 43205
Tel: (614) 722-3402
Fax: (614) 722-3454
Email: amy.donegan@nationwidechildrens.org
I have worked as a nurse practitioner in the GI department at Nationwide Children's Hospital for 17 years.  While I have had a variety of roles within the division, my primary focus for the past 10 years has been caring for patients with Inflammatory Bowel Disease in both the inpatient and outpatient setting.  We have a large practice with 23 Gastroenterologists, 9 fellows, and 6 APN's which has allowed me the ability to specialize in this one area.  I became a member of APGNN over a decade ago and remain a member because this is the only nursing organization in the country that allows me to network and learn from other Pediatric GI nurses.  This has substantially improved my clinical skills and knowledge with regards to the care of the pediatric GI population.  One thing you may not know about me… I have 3 kids that are very involved in volleyball, so between club, school, and college games I feel I am never too far away from a volleyball court!   And, while it may be super loud, it is never cold like those crazy early spring soccer games – so glad they changed to indoor sports!
Past President
---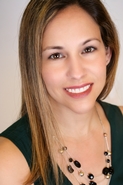 Emmala Ryan Shonce RN, MSN, FNP-C
Levine Children's Hospital
Pediatric Gastroenterology, Hepatology and Nutrition
1001 Blythe Blvd MCP Suite 200 F
Charlotte, North Carolina 28203
Tel: (704) 381-8898
Fax: (704) 381-6851
Email: Ryan.Shonce@carolinashealthcare.org
I have worked as a nurse practitioner in the GI department at Levine Children's Hospital for 9 years.  Prior to my role as a nurse practitioner, I worked as a staff nurse in the Pediatric ICU and Pediatric Emergency room settings since the late 90s. Although I care for patients with a plethora of gastroenterological conditions, my two specialties are in regard to enteral feeding tubes and caring for patients with Inflammatory Bowel Disease primarily in an outpatient setting.  We have a medium sized practice with 8 GI attending physicians, and 3 ACPs. I became a member of APGNN in 2008 as soon as I joined the practice at the encouragement of my primary supervising physician.  I have grown and prospered in my role in Peds GI directly related to the networking and professional development opportunities afforded by the organization. Learning directly from other experts in this field at our annual conference and through my board and committee work, has kept my skills relevant and dynamic.  My experience in leadership through the APGNN executive office has been challenging but has enriched my personal and professional life in more ways than I can count.
President Elect
---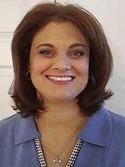 Teresa Carroll RN, MSN, APRN
Pediatric Gastroenterology & Nutrition Associates
3196 S. Maryland Parkway #309
Las Vegas, NV 89109
Tel: (702) 791-0477
Fax: (702) 791-6831
email: TeresaCarroll1@hotmail.com
21 yrs Pediatric Nursing. Graduate of UNLV 1996, SUNY Stonybrook 2002, working as APRN in Peds GI 2002 – Present, member of APGNN since 2003, Membership Chair 2010
I'm honored and excited to be the next APGNN President Elect.  My background is solely in Pediatric Nursing since graduating from UNLV in 1996, then getting my PNP from SUNY Stonybrook in 2002, and going straight into Peds GI from there.  I have now been working in Peds GI private practice for 15yrs doing a little bit of everything.  I joined APGNN in 2003 and enjoyed my time with Membership since 2005.   As much as I love caring for "little butts and guts," my favorite job is being a mom to my 13yr old daughter.  
Treasurer/Secretary
---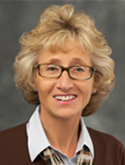 Rosemary Pauley-Hunter APRN, MS, CCRP
Pediatric Gastroenterology Nurse Practitioner
Boys Town National Research Hospital
14080 Hospital Road
Boys Town, NE 68010
Email: rosemary.pauley-hunter@boystown.org
Tel: (402) 778-6820
Fax: (402) 778-6807
After graduation from nursing school I spent 2 years working in an adult intensive care unit and decided I would prefer more patient interaction and a pediatric focus.  I was hired in the field of Pediatric Gastroenterology at the University of Nebraska under Dr. Jon Vanderhoof where I was able to be involved with complex case management of children with a variety of gastrointestinal (GI) disorders including short bowel syndrome, those undergoing intestinal transplant and Crohn's disease functioning as the Clinical Research Coordinator.  I currently work as a nurse practitioner in Pediatric Gastroenterology with Dr. Vanderhoof where I spend 80% of my time with clinical responsibilities and 20% time functioning as a research coordinator within the GI department at Boys Town National Research Hospital. I see patients 3 times a week in a clinic setting at our outreach locations in 3 cities outside of Omaha.  I have been an APGNN member since 1985; one year after the group was formalized and I have held various offices. The organization has grown and I find it provides valuable information and networking opportunities which have advanced my practice.    Second only to my husband and children, my position provides me immense personal fulfillment.
Membership
---
Bernadette Diez, FNP, MSN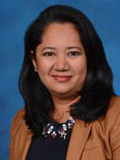 Pediatric Gastroenterology and Nutrition
Pediatric Specialists of Virginia
3023 Hamaker Court, suite 600
Fairfax, VA 22031-2207
Tel: (703)839-8710
Email: bgdiez@gmail.com
I am a board certified family nurse practitioner and have been in practice for 23 years. I have two Bachelors' of Science degrees, in Nursing and in Psychology from George Mason University.  I received my Masters of Science in Nursing at Marymount University. I am certified by the American Association of Nurse Practitioners. Prior to working in GI, I worked as an FNP in family practice and also worked at the local health department in public health. I also owned my own practice for a few years before going into specialty care. I have worked in peds gastroenterology for the past 10 years. I currently work for Pediatric Specialists of Virginia (PSV) in the Northern Virginia/Washington DC area and love my job! I specialize in the treatment and management of feeding problems, failure to thrive, and enteral feeding tubes. I founded and head the Enteral Feeding Clinic and was part of the creation of the Eosinophilic Esophagitis Clinic. I head quality improvement initiatives as part of the Improve Care Now collaborative for IBD patients. I also function as a Clinical Research Coordinator and manage several research projects concurrently. I have watched many of my patients grow up and am happy to have been part of their lives. In my spare time I enjoys outdoor activities with my family.
Media
---
Sharon Perry, MSN, RN, CPNP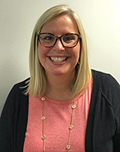 Pediatric Gastroenterology and Nutrition
Rainbow Babies and Children's Hospital
11100 Euclid Ave, mail stop RBC 6004
Cleveland, OH 44106
Tel: (216)844-1765
Fax: (216)844-8750
Email: sharon.perry@uhhospitals.org
I am a board certified Pediatric Nurse Practitioner and have worked in Pediatric Gastroenterology at Rainbow Babies and Children's Hospital for 3 years. I spent 7 years as an outpatient GI nurse and 4 years as a clinical nurse on an inpatient unit prior. I see a variety of patients but my primary focus is on patients with Inflammatory Bowel Disease. I am also our center's Quality Improvement Coordinator for Improve Care Now. I have been a member of APGNN since 2012 and a member of the Media Committee since 2015. I am fortunate to be a part of an organization that fosters novice GI nurses and celebrates the careers of the experienced GI nurse. In my spare time I love to go to sporting events (Go Bucks!!), hang out at the pool with a good book and play with my dog, Finn. 
Patient and Family Education
---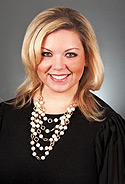 Elizabeth Burch RN, CPNP
Boston Children's Hospital
Email: elizabeth.burch@childrens.harvard.edu
I am a Certified Pediatric Nurse Practitioner at Boston Children's Hospital within the Motility and Functional Gastrointestinal Disorders Center and the Aerodigestive Center, and am the Clinical Coordinator for the Multidisciplinary Functional Abdominal Pain Program.  I care for patients with complex motility disorders, aerodigestive disorders, and patients with pain-predominant functional GI disorders.  Prior to my work at Boston Children's Hospital, I was a registered nurse on the Pediatric & Small Bowel Transplant Unit at Georgetown University Hospital, followed by a nurse practitioner in Pediatric Gastroenterology with an emphasis on the Inflammatory Bowel Disease population. I have been a member of APGNN since 2012 and contributed to the Social Media and Program Planning committees in past years. I also had the privilege of presenting with Dr. Samuel on  multidisciplinary approach to Functional Abdominal Pain Syndrome at the World Congress in 2016.  I enjoy program development and believe that patient and family education is not only a critical aspect to quality care, but a fundamental building block of nursing. 
Program
---
Nannette Blios-Martin, MSN, RN,CPNP
Pediatric Feeding Consultant
Pedzfeedz, PLLC
Center for Pediatric Behavioral Health
720 St. James Drive
Wilmington, NC 28403
Tel: (919) 270-6781
Fax: (919) 660-8199
Email: pedzfeedz@gmail.com
I am a pediatric nurse practitioner specializing in gastroenterology for the last 14 years. My passion is caring for children with feeding disorders.  I began my advanced practice career at the North Carolina Children's Hospital in Chapel Hill, where I was instrumental in developing and co-directing the Multi-Disciplinary Feeding Team. After relocating to the coast in 2012, I joined Coastal Children's Services and coordinated the Feeding Team as well as caring for patients with various gastrointestinal disorders. I formed Pedzfeedz, PLLC in 2018 and am currently the feeding consultant for the Center for Pediatric Behavioral Health in Wilmington, NC.  I have been a member of APGNN since 2004 and have been on the Program Committee since that time. My involvement with this organization enables both professional and personal growth through interaction with other pediatric gastroenterology nurses across the country.  My husband and I also enjoy travel when time permits, especially visiting our children. In my spare time I serve as a board member for the Providence Home (emergency teen shelter) and volunteer for the Ocean Isle Beach Sea Turtle Protection Organization. 
Research and Publications
---
Goldie Markowitz MSN, CRNP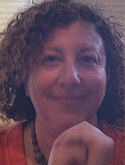 Pediatric Feeding and Swallowing Center
The Children's Hospital of Philadelphia
34th and Civic Center Blvd
Philadelphia, PA 19104
Phone: 267-426-7899
Fax: 215-590-9338
email: Markowitzg@email.chop.edu
I am an Advanced Practitioner of more than 27 years. I received my Bachelorette of Science in Nursing from Fairleigh Dickinson University and Masters of Science in Nursing and Post-Masters from the University of Pennsylvania. I worked as the only Pediatric Clinical Nurse Specialist in a multi-hospital system for 13 years.  I am also a board certified Pediatric Nurse Practitioner and currently work at The Children's Hospital of Philadelphia. I specialize in children with Feeding and Swallowing issues while working in that center for 13 years, and now have the opportunity of working in the Healthy Weight Program. I have been appointed, as only one of two nursing representatives, to the CHOP Institutional Review Board. I facilitate quality improvement initiatives and research projects, as well as provide education for staff locally and nationally. My areas of research include: Feeding issues, Malnutrition, Dysphagia, Parenting styles, Appetite manipulation, and Obesity.  I have the honor of serving two terms as Chair of the Research and Quality Improvement Committee. My experience and passion is to help promote accessible and achievable nurse-based research.
Clinical Practice
---
Donna Garner, RN MS CPNP


Pediatric Nurse Practitioner
Texas Children's Liver Center
6701 Fannin CCC 1010.00
Houston, TX 77030
Tel: (832) 822-4009
Email: dkgarner@texaschildrens.org
I have worked as a nurse practitioner in the Department of Gastroenterology, Hepatology and Nutrition at Texas Children's Hospital/ Baylor College of Medicine for the past 11 years.  Prior to that I worked as a Pediatric Nurse in the Pediatric ICU at Texas Children's Hospital for 5 years.  My primary focus has been caring for pre and post liver transplant patients as well as children with fatty liver disease.   We have a large practice with 39 GI/Hepatology attending's, 9 fellows, 1 advanced transplant hepatology fellow, and 4 APRNs, which has allowed me to specialize in this area.  I have also always been actively involved in our research protocols.  I have been on the Clinical Practice Committee in APGNN for the last 3 years.  During this time, I have networked and helped to develop teaching modules for new nurses/providers while also improving my own knowledge at the same time.  I have 3 children who are actively involved in Cub Scouts, swimming, tennis, and soccer.