Latest News
**COVID-19 UPDATE**
Please continue to follow all CDC guidlines to help slow the spred of the virus.  Many NASPGHAN leaders are posting real time information related to our IBD population on various social media outlets. 
More information can also be found on the GIKids website using the following link: https://gikids.org/covid-19/
Save The Date APGNN Annual Meeting *UPDATE*
Due to COVID 19 travel restrictions the 2020 Annual Conference is going virtual!  Our traditional meeting format and program is being saved for 2021 scheduled for Nashville, TN.  This year our members will have a special opportunity to attend the full NASPGHAN meeting.  Posters will be accessable, and awards will still be celebrated!  Updates will be posted here, and more information will be available in the newsletter.
The 3rd Ed of the Clinical Handbook of Pediatric Gastroenterology is now available!!  It will be available during renewal and the order form is accessible on the Professional Education tab. The cost is $30 and if you renew it is only $10. Order forms can be found under the Professional Education Resources section of the website
Renew Your Membership
Is your membership about to lapse?
Renew now and don't let it lapse.
Our Partners
NASPGHAN Review Course - Essential Pediatric Gastroenterology
NASPGHAN is pleased to announce that the Essential Pediatric GI ReviewCourse is available for purchase as an on line resource. It provides an excellent review of Pediatric GI topics that is a valuable resource for board review, advanced practice providers and others looking for a thorough review of key Pediatric GI topics from experts in the field.   View Course Outline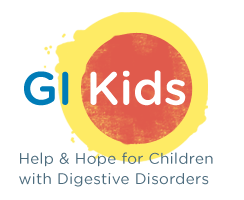 Contact Form
Please complete the form below if you'd like to message APGNN.
* Required fields